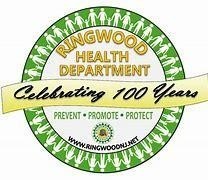 Mental Health Mondays
Michael Novak
Thursday, September 17, 2020
The Ringwood Health Department, in Partnership with the Ringwood Public Library, is Pleased to Present:
Motivating ourselves and our students in the time of COVID-19
Learn to harness the power of positive psychology to increase your motivation and the motivation of your family. Participants will investigate behavioral theories of learning and barriers to increase motivation such as learning disabilities, learned helplessness, and other mental health issues such as depression and anxiety. Experience what it takes to be the champion your children and family need.
When: September 21, 2020 7:00 PM
Where: Zoom
To Register: Visit the events page at www.ringwoodlibrary.org
For More Information: Jeannette Davison, Ringwood Health Department
(973)962-4343
About the Instructor:
Steve Fiedeldey of Fiedeldey Consulting LLC has a diverse background in education. He is a passionate and dedicated advocate for children, with over 12 years of experience in teaching at Montclair State University, and serving as a school psychologist and Director of Special Services for the Ringwood Public Schools. His mission is to destigmatize mental health.