Food Programs & Local Wellness Policy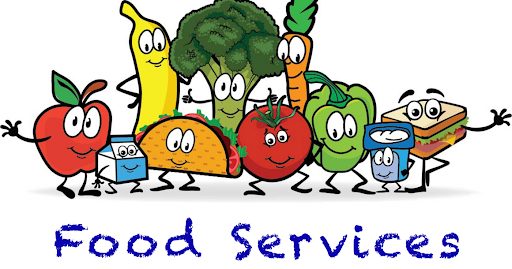 ATTENTION ALERT FROM USDA - EFFECTIVE IMMEDIATELY ALL STUDENTS WILL RECEIVE FREE BREAKFAST AND LUNCH UNTIL DECEMBER 31ST
Lakeland has engaged Pomptonian Food Service for the 2020-21 school year. Since good nutrition is important for the learning process, the District's Food Service Department will continue to serve a nutritionally balanced breakfast and lunch. The meals options will still comply with the most recent State and Federal guidelines for food groups, calories and nutrition. Recent changes to these guidelines reflect current research and emphasize lower fat products and more fruits, vegetables and grains. Our Food Services Department participates in the State and Federal lunch programs and acquires many subsidized or free commodities from the Department of Agriculture. This effort to use government programs has enabled the Food Services Department to provide breakfast/lunch at prices below Federal maximums. The cost for breakfast/lunch for the 2020-21 school year is listed below:
BREAKFAST - $2.55
LUNCH - $4.05
In order to ensure the health and safety of our students during our current pandemic crisis, we have implemented the following changes:
1. Pre-ordered Grab and Go breakfast/lunch options only. Students will be sent home with their lunch at the end of the school day to ensure we maintain social distancing protocols.
2. To avoid the exchange of cash, the option to pre-pay is now available through PaySchoolsCentral. You will have the ability to load an amount to your child's account (which also has a auto-replenishment feature similar to EZ pass). Your child will then pay for the meals with their Student ID so they don't even have to touch a keypad.
3. Students that prefer to pay with cash must have the cafeteria staff load the cash into their student ID account before Block 1. This will eliminate the exchange of money and streamline the lunch line.
CLICK THE LINK BELOW TO REGISTER: